"I'm going to Kurdistand in March. I'm going to fight ISIS."
Not something you want to hear from a long time friend. Especially when it is followed up by, "This is something I believe in." Plenty of other platitudes followed. Empty assurances of safe zones he would be assigned to, all the while I am well aware of the ground war going on in Kurdistan, and know damn well what he thinks will happen isn't even close to the truth. Yet, this is a noble thing to do. Fight a treacherous, unconscionalbe enemy who must be stopped at all costs.
It's the noble thing to do.
I think it is extraordinarily foolish. The Kurdish forces battle against ISIS isn't anything more than defending a territory that isn't recognized as theirs, having grabbed large amounts of land as ISIS decimated other regions of Iraq. Both sides of this coin are somewhat rigid in their belief systems. The only difference between the Kurds and ISIS would be that the Kurds want to secede from Iraq and become their own state, not caring what happens to the rest of the world around them. ISIS is on a rampage, spreading Islamic law, or at least their version of it.
It's an ideological war. And I refuse to believe it is noble to sink to the level of both parties involved. No, I don't think so.
As I see it, there aren't any good or bad guys in this conflict. In fact, I would argue, they are both quite bad, and one is notably more violent than the other. Will my friend be able to handle the fire fights? Will he be able to kill the scourge called ISIS that stones women, hangs gays, and shoots dissenters? Will he be able to do this and turn a blind eye to the Kurds doing the same to their own people as he fights for their freedom to do so from the oppressive force known as Deash? The whole situation seems utterly useless and a waste of time for a foreigner to participate in the turmoil. Simply put, how do you justify killing one to allow the other to essentially be doing the same?
Still, he wants to do something about all the carnage he is seeing. An atheist, completely wrapped up in the media storm of pain and suffering in the world. Wanting to do anything he can, even if it means giving his life. All under the notion of being noble.
And what does it mean to be noble? What exactly is an act of nobility? Honestly it isn't much different than being moral, and we already know that the standard for that varies person to person. Much like the guidelines set out by many religions and cultures in this world, the concept of being noble follows along the same line. A preconceived idea of what constitutes a morally sound person or act. It's religious dogma 101, straight out of Phillipians.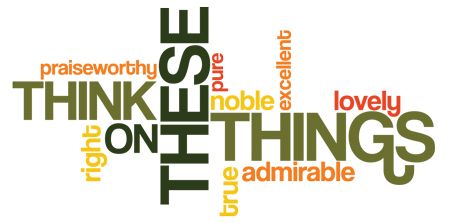 Killing doesn't seem to fall under the word noble. Seems killing for a moral cause would fall under vigilanteism. And even worse, if this killing is a desperate attempt to feel like you are making a difference in the world, then you aren't doing anything more than committing a self serving sacrificial act. Almost a Constantine type of move that will give you near martyrdom if you die. What's noble in that?
This desire for martyrdom to gain recognized accomplishment in life is a big problem on both sides of the belief system in America, and globally for that matter. Everyone wants to run out there and be a hero. Running headlong with blind ambition into war zones filled with starving children, mourning mothers, and slain fathers. A conflict ravaged country side filled with underage rape of parentless children, puss filled bellies from starvation, and deadly disease that a five dollar prescription normally would cure within a week. It isn't just the dread Deash forces committing the atrocities. Many of these civilians die by the hand of their own countrymen who are fighting desperately to survive in a treacherous time of land wars. He can't just stop at killing the baddies on one side. To be noble would to show no quarter to anyone who participates in any type of inhumanity against the innocent, and the Kurdish forces would not stand for him to shoot their own too.
One man's idea of beauty is different to the next. So is the idea of nobility, and how such an act is to be carried out. Regardless, I hope he doesn't get his head sawn off with a shitty field knife in the deserts of Iraq. I hope he makes it home. He won't ever be the same from it though, and I think he underestimates how bad things are. I sincerely hope this noble cause provides enough of a fuzzy blanket of denial for when he sleeps at night, so those dead empty eyes of those he killed in a religious war aren't haunting him with the purely futile and unconscionable behavior that he participated in.
I love you, Ave. But there aren't any respawns in this game, and you can't repair your COH in the real world. Shits ethereal.